CAREER PATHS AND DUAL CAREER PATHS
Ais a sequence of job positions involving similar types of work and skills that employees move through in the company.Career paths help companies offer career options to their employees that help them make job choices that best fit their life situations. Providing career paths and making sure employees understand them is especially important because lack of career opportunities ranks after pay as the major reason employees leave companies. One survey showed that less than 50 percent of employees believe their organization provides useful career planning tools and opportunities to advance their careers.Also, career paths help companies build employees skills through a series of jobs or roles. This maximizes their value to the company and shows employees that they dont have to leave the company to move to new positions with different responsibilities and skill requirements.
Milwaukee Tool has three different career paths for sales and marketing employees: sales, management, and marketing.shows examples of vertical, horizontal, and cross-functional career paths at Whirlpool. Moving along the vertical career path requires an employee to be promoted to new jobs, which require taking on managerial responsibilities. The horizontal career path shows that an employee can move from Key Account Manager to jobs that differ because they focus on a category or a product but have similar managerial responsibilities. From Product Development the employee needs to be promoted into the Merchandising Manager role, which requires additional responsibilities such as developing plans and strategies. The cross-functional career path involves moving from a Marketing Analyst job to a Promotions Manager role in a specific function (e.g., merchandising). From that job an employee can move into a Category Manager jobpage 485and Global Consumer Design Lead position. Then, the employee can again move cross-functionally to a job as a Supply Chain Manager.
FIGURE 10.1Examples of Career Paths at Whirlpool
Source: Based on Mapping Out Your Career, from, accessed April 14, 2015.
Developing career paths involves analyzing work and information flows, providing important development experiences, analyzing qualifications, the types of tasks performed across jobs, and similarities and differences in working environments, and examining the historical movement patterns of employees into and out of jobs (i.e., what positions company employees come from and what positions they move into when they leave a job).
Dual Career Path
For companies with professional employees such as engineers and scientists, an important issue is how to ensure that they feel valued. Many companies career paths are structuredpage 486so that the only way engineers and scientists (individual contributors) can advance and receive certain financial rewards (such as stock options) is by moving into managerial positions.shows examples of traditional career paths for scientists and managers. Advancement opportunities within a technical career path are limited. Individual contributors who move directly into management may lack the experience and/or competencies needed to be successful. Managerial career paths may be more highly compensated than technical career paths. A career path system such as the one incan have negative consequences for the company. Scientists may elect to leave the company because they have lower status, less salary, and fewer advancement opportunities than managers enjoy. Also, if scientists want to gain status and additional salary, they must choose to become managers. Scientists who cannot meet the challenges of a managerial position may leave the company. For example, the National Weather Service is reconsidering its career path for meteorologists.Traditionally, meteorologists at the National Weather Service move up the career ladder based on their tenure at a given pay level. This does not allow for performance to figure into how quickly they move up. Also, a career path based on tenure and upward movement does not help ensure that meteorologists gain exposure to the different elements of forecasting before they are asked to manage others.
FIGURE 10.2Traditional Career Paths for Scientists and Managers
Many companies are using multiple- or dual-career-path systems to give additional career opportunities to scientists and other individual contributors such as salespersons. Aenables employees to remain in a technical or sales career path or move into a management career path.shows a dual-career-path system. Research scientists have the opportunity to move into three different career paths: a scientific path and two management paths. It is assumed that because employees can earnpage 487comparable salaries and have similar advancement opportunities in all three paths, they will choose the path that best matches their interests and skills. For example, Toshiba Medical Systems is reconsidering its retention strategies as baby boomers retire and Gen Xers move into leadership positions in the company.Baby boomers tend to judge the success of their careers based on promotions, but younger employees place less value on level, title, and money. Recognizing this, Toshiba has developed both technical and managerial career ladders. The technical career ladders allow employees to continue to perform hands-on work in areas they enjoy but still allow them to move up in the company.
FIGURE 10.3Example of a Dual-Career-Path System
Source: Z. B. Leibowitz, B. L. Kaye, and C. Farren, Multiple Career Paths,Trainingand DevelopmentJournal(October 1992), pp. 3135.
Effective dual-career paths have several characteristics:
Salary, status, and incentives for technical employees compare favorably with those of managers.
Individual contributors base salaries may be lower than that of managers, but they are given opportunities to increase their total compensation through bonuses (e.g., for patents and developing new products).
The individual contributor career path is not used to satisfy poor performers who have no managerial potential. The career path is for employees with outstanding technical skills.
Individual contributors are given the opportunity to choose their career path. The company provides assessment resources (such as psychological tests and developmental feedback, as discussed in Chapters Nine and Eleven). Assessment information enables employees to see how similar their interests, work values, and skill strengths are to those of employees in technical and managerial positions.
CAREER RECYCLING
involves changing ones major work activity after having been established in a specific field. Recycling is accompanied by a re-exploration of values, skills, interests, and potential employment opportunities. For Cynthia Barnett, recycling involved using her skills, experiences, and interests to help meet a societal need.Cynthia retired from teaching elementary school students in 2003. Her favorite classes involved teaching science because students could learn through experiments and she could bring reading and research and problem-solving skills into lessons. Six years into her retirement, she became inspired by an article that she read that discussed how to introduce young girls to science, technology, engineering, and math (STEM) subjects that could lead to rewarding careers. As a result, Cynthia created Amazing Girls Science. The nonprofit organization, which she runs from her home office, has 15 educational programs for girls, including camps and classes in computer science, robotics, and coding.
Recycling is not just limited to older employees who are nearing retirement. Many companies that face a serious shortage of qualified employees are developing retraining programs in hopes of filling labor shortages with employees from other fields.Companies are using these training programs to help recycle employees into new jobs and careers. For example, in the information technology (IT) field, companies face a shortage of qualified staff for internal help desks and customer service. Also, many persons with computer skills who seek these positions lack the interpersonal skills needed to give counsel and advice to users of software, databases, and company intranets. The computer consulting industry is training former stockbrokers, flight attendants, and bank tellers to work at help desks. These training programs are referred to as boot camps because the training emphasizes total immersion in the job, one-on-one supervision, and cramming into a short training program what knowledge and skills the employee needs to have.
It is also not uncommon for employees who are considering recycling to conductwith managers or other employees who hold jobs in functional areas that they believe may be congruent with their interests and abilities, to gather information about the skills, job demands, and benefits of their jobs. For example, a manager at Level 3 Communications received strong performance evaluations and earned awards in her 11 years at the company.She was so effective at streamlining customer service departments after they were acquired by Level 3 and training new hires that she was always assigned those tasks. Because she felt bored and was not challenged in her role, she took a new job managing a design team that was responsible for disconnecting unneeded sections of fiber-optic cable. However, she soon found herself training new hires and againpage 489felt a lack of challenge in her work. Based on the recommendations she took away from a leadership training program for women that she attended, she planned to have a conversation with her boss to ask for a chance to contribute more. Part of her conversation with her boss included a presentation about her experiences, her progress toward her career goals, and her reflections on staying in her current job, moving up to a new position, or leaving Level 3. As a result, her manager agreed he would try and help her find a mentor and look for other job opportunities. The manager got her a job involving partnering with Google to provide broadband services to U.S. Starbucks stores. She took the job and was promoted 10 months later to account manager. She feels that her new job is the ideal job for her. She enjoys her job and feels challenged. Her new boss really likes her motivation, attitude, and commitment to her work.
Job Hopping
refers to employees changing jobs, usually between companies, every two to three years. Job hopping is prevalent today, especially among Gen Xers and millennials, as more employees view themselves as free agents who must actively manage their own careers. It is estimated that employees in all age groups are staying at jobs for a shorter period of time compared to the 1980s. They recognize that they have a protean career, which means they have to take responsibility for their own careers because companies may lay them off if business declines or changes in the business strategy make them expendable. Loyalty does not guarantee job security. Employees recognize that their employability and economic well-being depend on their personal growth and pay, and as a result, they will leave for another job offer if the company offers more learning opportunities or better compensation.Although job hopping was once considered damaging to an employees career, today, companies are more used to the practice. This is especially true in high-technology industries, where talented employees are in demand and new start-ups offer stock options that can result in substantial financial gains if the company grows.
Is job hopping good for companies and employees? There are advantages and disadvantages to it, for both employees and companies.For companies, job hopping results in a loss of talent and productivity that results from turnover, retraining, and recruitment costs. Also, job hopping makes it difficult to create and sustain a culture that supports relationships between employees or continuity in employee-customer relationships. Job hopping does provide companies with the opportunity to hire employees who have a variety of experiences in different companies, which can allow the company to understand and implement best practices. Hiring employees who job hop may increase a companys flexibility and adaptability because these employees are capable of quickly learning different jobs. Also, employees who job hop likely do not need or have high expectations for job security, making it easier for the company to downsize if necessary. For employees, in addition to better pay and growth opportunities, job hopping can provide opportunities to work in a variety of industries and in different-sized companies and to gain new skills, experiences, and personal contacts. The downside of job hopping for employees is that they may not be staying in any one job long enough to complete important projects, develop personal networks, or gain relevant experiences. This may hurt their opportunity to obtain attractive job and career opportunities in the future.
page 490Companies are unlikely to eliminate job hopping. However, companies can reduce job hopping and attract and retain talented employees by creating conditions for employee engagement, providing employees with growth opportunities, and offering incentives and rewards for good performance.
COPING WITH CAREER BREAKS
Both men and women face major problems in trying to return to work after taking several months or years off for family-related or other reasons.This is especially the case for returning troops from Afghanistan, who often have difficulty returning to their jobs and finding employment. The unemployment rate for veterans tends to be higher than the rate for the overall labor force, with the unemployment rate for those aged 22 to 24 more than three times as high as for nonveterans of the same age.Returning troops face many obstacles to finding employment or returning to their jobs, including lack of experience in the workplace, incomplete skill sets and education credentials, difficulty working in less structured situations without clear-cut guidelines and expectations, and psychological and physical challenges. But veterans are known to have many characteristics and skills that are valuable for employers, including attention to detail, self-discipline, problem solving and decision making in stressful situations, and teamwork.
Both the federal government and companies are involved in helping veterans return to work or find new jobs.Thecovers deployed employees rights, such as guaranteeing jobs when they return except under certain circumstances. However, the job a service member returns to may be different from the one he or she left, and it could require new skills or be in a different location. Also, veterans who return to work have to prove themselves all over again, and some may have received disabling physical or psychological injuries from their military service. At Kohlberg Kravis Roberts & Co. L.P. (KKR), a global investment company, its [email protected] initiative promotes veteran-focused career development and supports retention practices in the U.S. private equity portfolio companies it manages. For example, Accellent, one of KKRs portfolio companies, launched a military hiring program that included training its recruiters and hiring managers in how to better identify talent when reviewing a military rsum. American Electric Power, one of the largest electric utilities in the United States, is one of four U.S. electric companies participating in the Troops to Energy Jobs program. Developed under the Center for Energy Workforce Development (CEWD), the Troops to Energy Jobs program provides training in community and technical colleges and four-year universities to help veterans complete and finish their education in order to complement their current skill sets. The program helps veterans get placed in internships and permanent jobs, including jobs in engineering and security and as line workers and technicians. The United Association Union of Plumbers, Pipefitters, Welders, and Service Technicians has partnered with the U.S. military to create a program that provides veterans with two weeks of transitional training to help them adjust to civilian life, followed by 16 weeks of accelerated technical training in topics such as welding, piping, and heating and ventilation, and then a four-year apprenticeship. Veterans are paid during the training and apprenticeship and are guaranteed employment when they complete the program. Meanwhile, the Department of Defense and the page 491Department of Energy are working together in the Solar Ready Vets program to help veterans learn skills that can prepare them for careers in the solar energy industry. The program will be offered at 10 U.S. military bases.
COPING WITH JOB LOSS
Coping with job loss is a major career issue because of the increased use of downsizing to deal with excess staff resulting from corporate restructurings, mergers, acquisitions, and takeovers. Research suggests that layoffs do not result in improved profits, they have mixed effects on productivity, and they have adverse effects on the morale, workload, and commitment of employees who remain with the company.Job loss also causes stress and disrupts the personal lives of laid-off employees.Because of the potential damaging effects of downsizing, companies should first seek alternative ways to reduce head count (the number of employees) and lower labor costs. These alternatives may include asking employees to work fewer hours, offering early retirement plans, delaying wage increases, and deciding not to fill position openings created by turnover and retirements. However, job loss may be inevitable in the case of mergers or acquisitions (which may create redundant positions and an excess of employees with similar skills) or downturns in business that force the company to reduce labor costs by eliminating employees in order to survive.
From a career management standpoint, companies and managers have two major responsibilities. First, they are responsible for helping employees who will lose their jobs. Second, steps must be taken to ensure that the survivors of the layoff (the remaining employees) remain productive and committed to the organization.
To prepare employees for layoffs and reduce their potential negative effects, companies need to provide outplacement services. Outplacement services should include:
Advance warning and an explanation for the layoff.
Psychological, financial, and career counseling.
Assessment of skills and interests.
Job seeking services, such as rsum-writing assistance and interview training.
Job banks where job leads are posted and where out-of-town newspapers, phone numbers, and books regarding different occupations and geographic areas are available.
Electronic delivery of job openings, self-directed career management guides, and values and interest inventories.
For example, Sams Club recently closed several underperforming stores as a part of its strategy to focus on stores that have higher profits and serve customers who have higher incomes.After closing a store in New Jersey, Sams Club helped the city where the store was located organize and attract workers to a job fair where local businesses interviewed the laid-off workers. Nokia engaged in a massive restructuring of its mobile business that resulted in 18,000 employees losing their jobs.Committed to helping as many employees as possible find new jobs, the companys leadership team created the Bridge program, which provided assistance for employees in 13 countries whose jobs were affected by the restructuring. The Bridge program focused on helping employees find another job eitherpage 492at Nokia or with another company. Career coaching, rsum workshops, career fairs, and networking events were provided. The Bridge program also provided grants and support for employees who wanted to start their own new business, obtain education needed for a new career, or even devote time to volunteer work. As a result of the program, over 60 percent of the workers who lost their jobs as a result of the restructuring found a new opportunity.
Typically, companies devote more resources to outplacing employees who have lost their jobs than to employees who remain. Employees in upper-level managerial and professional positions typically receive more personalized outplacement services (e.g., office space, a private secretary) than do lower-level employees.Although losing a job causes grief and denial in employees, once employees have worked through their emotions, they are capable of carrying on a campaign to find a new job. Laid-off employees are certain of their future, in that they know that they need to seek alternative employment. However, for the(employees who remain with the company following a downsizing), uncertainty about their future remains. Survivors feel some sense of gratification because they have kept their jobs. However, they do not know how safe their current job is, nor do they know in what direction the company is heading. Also, in many cases, survivors are expected to perform the work of the laid-off employees as well as their own. As a result, survivors experience considerable anxiety, anger toward top-level managers, cynicism toward reorganization and new business plans, resentment, and resignation.
Survivors are more likely to view layoffs as fair if employees are asked to cut costs to avoid layoffs; the factors used to decide whom to lay off (e.g., performance, seniority) are applied equally to individual contributors and management employees; advance notice is provided; and clear and adequate explanations are given for the layoffs.Survivors need to be trained to deal with increased workloads and job responsibilities due to the consolidation and loss of jobs. The company also needs to provide survivors with realistic information about their future with the company.
MEETING THE NEEDS OF OLDER WORKERS
As discussed in, there is a shortage of talented employees in many industries. As a result, companies are trying to keep talented older employees working. Many potential retirees plan to cut back on work but not completely quit working. For example, one study found that 80 percent of baby boomers plan to work at least part-time during their retirement.This is due to both personal preferences and economic reasons. Because of the stock market plunge and the decrease in home values during the last economic recession, many recent retirees are finding themselves low on money and looking to reenter the workforce. To meet the needs of older workers and to avoid skill shortages, companies are offering alternative work schedules and arrangements, including part-time work, rehiring of retirees, and phased retirement programs in which employees gradually reduce their work hours.
When are employees considered older employees? As discussed earlier in the chapter, the Age Discrimination in Employment Act (ADEA) begins protecting employees at age 40. Discrimination under ADEA includes denying access for training programs andforcing employees to retire (without a legitimate reason). Mandatory retirement ages vary according to occupation: for air traffic controllers, it is 56; for pilots, it is 65; and for federal law enforcement officers, it is 57. Professional football players and other professional athletes are considered old at age 30. Older employees do not have higher absenteeism rates and are not more likely to put less effort into work as they approach retirement. However, they do likely require more help in learning new technology, prefer hands-on practice during training, and enjoy training programs that involve social interaction and collaboration.Older employees are as productive and customer-savvy as younger employees, and they have valuable experience.
Companies can take several actions to meet the needs of older employees.First, flexibility in scheduling allows older employees to take care of sick spouses, go back to school, travel, or work fewer hours. CVS Caremark learned that many customers prefer to discuss their health issues with an older, more experienced pharmacist. As a result, to retain older pharmacists, Caremark has a program that allows them to work in the northern U.S. states in the summer and in the warmer, southern states in the winter.Michelin North America has over 19,000 retirees and 37 percent of Michelin employees are 50 years of age or older.The company stays connected with its older employees by providing them with ongoing access to retirement planning workshops and information, and by formally acknowledging employees upon their retirement. Retirees are offered temporary work assignments, consulting or contract work, and telecommuting options, as well as full- and part-time work.
At the National Institutes of Health (NIH), 47 percent of employees are 50-plus, and the average older worker has been with the NIH for more than 18 years.Many NIH employees are researchers with advanced degrees who are working in scientific careers. Helping older employees is fundamental because scientific research often takes a long time before results are known and solutions and cures for diseases are provided. At NIH, older employees are valued for their knowledge and experience, which they are encouraged to pass along by mentoring less experienced and younger scientists. Also, NIH actively recruits older scientists to join the organization. NIH offers personal finance seminars on topics such as estate planning and social security; investment funds that reallocate assets depending on your age; on-site child and grandchild care; contract and part-time work for retirees; telecommuting; anniversary parties for its long-time workers; and a Fit Plus Program health initiative.
Second, research suggests that the probability of receiving company-sponsored training peaks at age 40 and declines as an employees age increases.Companies need to ensure that older employees receive necessary training to avoid obsolescence and to be prepared to use new technology. Third, older employees need resources and referral help to address long-term health care and elder care issues. Fourth, assessment and counseling are necessary to help older employees recycle to new jobs or careers or transition to less secure positions in which responsibilities may not be as clearly defined. Fifth, it is important to recognize that as older employees physical and mental abilities decline, they can rely on experience and motivation to avoid poor performance. Companies should consider moving valuable older employees who are suffering skill deterioration to other jobs. Bon Secours Health System in Richmond, Virginia, credits the companys success to its older employees. Because 30 percent of Bon Secourss employees are over 50, the company tries to accommodate them. For example, a licensed practical nurse at Bon Secours found thepage 494physical aspects of her job (walking, lifting, and helping patients to stand up) too demanding. In response, the company moved her to the employee wellness program, where she gives inoculations and performs less strenuous duties.Finally, companies need to ensure that employees do not hold inappropriate stereotypes about older employees (e.g., that they fear new technology or cannot learn new skills).
Preretirement Socialization
is the process of helping employees prepare to exit from work. It encourages employees to learn about retirement life; plan for adequate financial, housing, and health-care resources; and form accurate expectations about retirement. Employees satisfaction with life after retirement is influenced by their health, their feelings about their jobs, and their level of optimism. Employees who attend preretirement socialization programs have fewer financial and psychological problems and experience greater satisfaction with retirement compared to employees who do not attend these programs. These programs typically address the following topics:
Psychological aspects of retirement, such as developing personal interests and activities.
Housing, including a consideration of transportation, living costs, and proximity to medical care.
Health during retirement, including nutrition and exercise.
Financial planning, insurance, and investments.
Health-care plans.
Estate planning.
The collection of benefits from company pension plans and Social Security.
Formal preretirement socialization programs are primarily for employees who are considering retirement, but financial planning, estate planning, and purchasing insurance need to be done much earlier in their careers to ensure that employees will have the financial resources necessary to live comfortably during retirement. Preretirement socialization or retirement planning can help employees avoid being forced to return to work because of poor financial planning. For example, a 58-year-old retiree took an early retirement package from GTE, the telecommunications company.He accepted a buyout from GTE after its merger talks with Bell Atlantic. Stock market losses and his decision to withdraw $2,000 from his retirement account each month have made it necessary for him to seek employment again. He now works for $10.50 an hour at a car dealership chain, loading and delivering car parts. After paying his bills, he is able to save $100 per week in a savings account. He is considering retirement again at age 60, when he will begin collecting his military pension. But the turbulence in the stock market and rising health insurance expenses (which have increased between $150 and $450 per quarter) may make it difficult for him to retire until he reaches age 62, when he can collect Medicare and Social Security benefits.
Many companies are also using phased retirement and alternative work arrangements such as rehiring retired employees to help employees make the transition into retirement while continuing to use their talents.involves employees transitioning from full-time employment to full-time retirement by working part-time. Phased retirement can benefit both companies and their employees. It can help companies cope withpage 495the shortage of skilled employees in the labor market. It provides a source of income for employees who have seen the value of their retirement funds decrease during the economic recession. There are several different phased retirement plans. An employee can retire and return as an independent contractor, consultant, or part-time worker. The use of phased retirement plans is complicated by regulations regarding taxation of retirement benefits and concerns about continued health-care coverage (e.g., there is no legal definition of phased retirement, and the tax code has few regulations for how to offer phased retirement within a defined retirement benefits plan).
Consider the programs that several companies are offering to capitalize on older employees skills and accommodate their needs.At Herman Miller, the Michigan-based furniture manufacturer, employees can begin the retirement process two years ahead of their actual retirement date by working fewer hours. This helps ease their transition out of the job and workplace and provides them time to share their knowledge and help train other employees to take their job. The National Institutes of Health (NIH) offers two phased-retirement programs; employees can choose to gradually transition to retirement by reducing hours or enter into a trial retirement program that allows retirees to return to work within one year of retiring in case they decide they arent ready to leave the workforce.
Retirement
involves leaving a job and a work role and making a transition into life without work. For some employees, retirement involves mixing part-time employment with meaningful social activities or community work, or recycling into another career. Consider Don Mankin and Warren Dodge.Don Mankin worked for 40 years teaching and writing. When he retired he decided to pursue writing travel guides and articles for his blog and magazines. This helped him get consulting opportunities and speaking engagements. Warren Dodge worked as an information technology and change management expert for Accenture. After retiring, he played golf, climbed Mount Kilimanjaro, and taught part-time at New York University. But he got bored and realized he wasnt growing personally. Through a network of former colleagues, he found consulting projects where he worked on innovation and change for nonprofits and global companies. Now, he is a part-time consultant for a staffing company, teaches college and university courses, and volunteers at his local church. UPS brings back its retirees when shipping demands are at their peak during the holiday season.The retirees often have over 25 years of experience at the company, which means they know UPSs culture and procedures and dont need training. Hiring back retirees saves UPS millions of dollars.
By 2020, one out of four employees of the U.S. labor force will be over 55 years old. Recent changes in the Social Security system have led to no mandatory retirement age for most jobs, and financial needs suggest that employees may elect to work longer for whatever reason.The youngest members of the baby boom generation should be retiring soon because they are reaching age 62, the earliest age for collecting Social Security benefits.
Research shows that age, financial resources, poor health, and working in jobs with greater psychological and physical demands are all positively related to employees decision to retire.Historically, over half of all employees retire before age 63, and 80 percent leave by the time they are 70. This may be because employees accept companies offers of early retirement packages, which usually include generous financial benefits. Also,
---
Are you busy and do not have time to handle your assignment? Are you scared that your paper will not make the grade? Do you have responsibilities that may hinder you from turning in your assignment on time? Are you tired and can barely handle your assignment? Are your grades inconsistent?
Whichever your reason is, it is valid! You can get professional academic help from our service at affordable rates. We have a team of professional academic writers who can handle all your assignments.
Plagiarism free papers
Timely delivery
Any deadline
Skilled, Experienced Native English Writers
Subject-relevant academic writer
Adherence to paper instructions
Ability to tackle bulk assignments
Reasonable prices
24/7 Customer Support
Get superb grades consistently
Online Academic Help With Different Subjects
Literature
Students barely have time to read. We got you! Have your literature essay or book review written without having the hassle of reading the book. You can get your literature paper custom-written for you by our literature specialists.
Finance
Do you struggle with finance? No need to torture yourself if finance is not your cup of tea. You can order your finance paper from our academic writing service and get 100% original work from competent finance experts.
Computer science
Computer science is a tough subject. Fortunately, our computer science experts are up to the match. No need to stress and have sleepless nights. Our academic writers will tackle all your computer science assignments and deliver them on time. Let us handle all your python, java, ruby, JavaScript, php , C+ assignments!
Psychology
While psychology may be an interesting subject, you may lack sufficient time to handle your assignments. Don't despair; by using our academic writing service, you can be assured of perfect grades. Moreover, your grades will be consistent.
Engineering
Engineering is quite a demanding subject. Students face a lot of pressure and barely have enough time to do what they love to do. Our academic writing service got you covered! Our engineering specialists follow the paper instructions and ensure timely delivery of the paper.
Nursing
In the nursing course, you may have difficulties with literature reviews, annotated bibliographies, critical essays, and other assignments. Our nursing assignment writers will offer you professional nursing paper help at low prices.
Sociology
Truth be told, sociology papers can be quite exhausting. Our academic writing service relieves you of fatigue, pressure, and stress. You can relax and have peace of mind as our academic writers handle your sociology assignment.
Business
We take pride in having some of the best business writers in the industry. Our business writers have a lot of experience in the field. They are reliable, and you can be assured of a high-grade paper. They are able to handle business papers of any subject, length, deadline, and difficulty!
Statistics
We boast of having some of the most experienced statistics experts in the industry. Our statistics experts have diverse skills, expertise, and knowledge to handle any kind of assignment. They have access to all kinds of software to get your assignment done.
Law
Writing a law essay may prove to be an insurmountable obstacle, especially when you need to know the peculiarities of the legislative framework. Take advantage of our top-notch law specialists and get superb grades and 100% satisfaction.
What discipline/subjects do you deal in?
We have highlighted some of the most popular subjects we handle above. Those are just a tip of the iceberg. We deal in all academic disciplines since our writers are as diverse. They have been drawn from across all disciplines, and orders are assigned to those writers believed to be the best in the field. In a nutshell, there is no task we cannot handle; all you need to do is place your order with us. As long as your instructions are clear, just trust we shall deliver irrespective of the discipline.
Are your writers competent enough to handle my paper?
Our essay writers are graduates with bachelor's, masters, Ph.D., and doctorate degrees in various subjects. The minimum requirement to be an essay writer with our essay writing service is to have a college degree. All our academic writers have a minimum of two years of academic writing. We have a stringent recruitment process to ensure that we get only the most competent essay writers in the industry. We also ensure that the writers are handsomely compensated for their value. The majority of our writers are native English speakers. As such, the fluency of language and grammar is impeccable.
What if I don't like the paper?
There is a very low likelihood that you won't like the paper.
Reasons being:
When assigning your order, we match the paper's discipline with the writer's field/specialization. Since all our writers are graduates, we match the paper's subject with the field the writer studied. For instance, if it's a nursing paper, only a nursing graduate and writer will handle it. Furthermore, all our writers have academic writing experience and top-notch research skills.
We have a quality assurance that reviews the paper before it gets to you. As such, we ensure that you get a paper that meets the required standard and will most definitely make the grade.
In the event that you don't like your paper:
The writer will revise the paper up to your pleasing. You have unlimited revisions. You simply need to highlight what specifically you don't like about the paper, and the writer will make the amendments. The paper will be revised until you are satisfied. Revisions are free of charge
We will have a different writer write the paper from scratch.
Last resort, if the above does not work, we will refund your money.
Will the professor find out I didn't write the paper myself?
Not at all. All papers are written from scratch. There is no way your tutor or instructor will realize that you did not write the paper yourself. In fact, we recommend using our assignment help services for consistent results.
What if the paper is plagiarized?
We check all papers for plagiarism before we submit them. We use powerful plagiarism checking software such as SafeAssign, LopesWrite, and Turnitin. We also upload the plagiarism report so that you can review it. We understand that plagiarism is academic suicide. We would not take the risk of submitting plagiarized work and jeopardize your academic journey. Furthermore, we do not sell or use prewritten papers, and each paper is written from scratch.
When will I get my paper?
You determine when you get the paper by setting the deadline when placing the order. All papers are delivered within the deadline. We are well aware that we operate in a time-sensitive industry. As such, we have laid out strategies to ensure that the client receives the paper on time and they never miss the deadline. We understand that papers that are submitted late have some points deducted. We do not want you to miss any points due to late submission. We work on beating deadlines by huge margins in order to ensure that you have ample time to review the paper before you submit it.
Will anyone find out that I used your services?
We have a privacy and confidentiality policy that guides our work. We NEVER share any customer information with third parties. Noone will ever know that you used our assignment help services. It's only between you and us. We are bound by our policies to protect the customer's identity and information. All your information, such as your names, phone number, email, order information, and so on, are protected. We have robust security systems that ensure that your data is protected. Hacking our systems is close to impossible, and it has never happened.
How our Assignment  Help Service Works
You fill all the paper instructions in the order form. Make sure you include all the helpful materials so that our academic writers can deliver the perfect paper. It will also help to eliminate unnecessary revisions.
2.      Pay for the order
Proceed to pay for the paper so that it can be assigned to one of our expert academic writers. The paper subject is matched with the writer's area of specialization.
3.      Track the progress
You communicate with the writer and know about the progress of the paper. The client can ask the writer for drafts of the paper. The client can upload extra material and include additional instructions from the lecturer. Receive a paper.
4.      Download the paper
The paper is sent to your email and uploaded to your personal account. You also get a plagiarism report attached to your paper.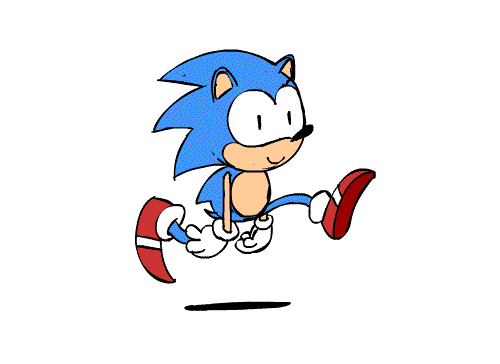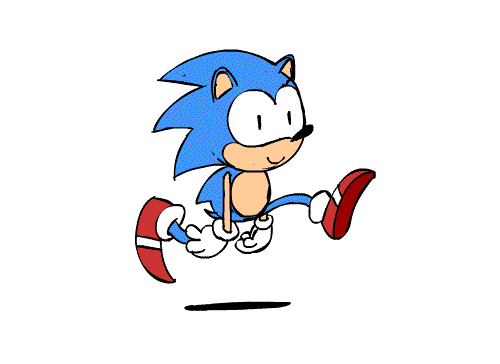 PLACE THIS ORDER OR A SIMILAR ORDER WITH US TODAY AND GET A PERFECT SCORE!!!
---