CROSS-CULTURAL PREPARATION
As we mentioned in, companies today are challenged to expand globally. Because of the increase in global operations, employees often work outside their country of origin or work with employees from other countries. Anworks in a country other than his or her country of origin. The most frequently selected locations for expatriate assignments include the United States, China, Africa, and India. At Ernst & Young, about 2,600 of its over 167,000 employees are on an international assignment at any one time, including 270 Americans in 30 countries including Brazil, China, India, Russia, and South Africa.Many U.S. companies are using expatriate assignments as a training tool. For example, employees who want top management positions, such as chief financial officer, need to understand how cultural norms and the political environment influence the movements in currencies and commodities in order to build effective global financial plans.Sodexo provides instructor-led courses for its global leaders on how to build a globally competent workforce and how to develop trust, collaboration, and effectively communicate across cultures.Sodexo also provides research summaries, TED Talks, and articles on topics such as managing globally virtual teams and communication across cultures that company leaders can access as-needed from the companys intranet.
Steps in Cross-Cultural Preparation
To prepare employees for cross-cultural assignments, companies need to provide cross-cultural preparation.educates employees (expatriates) and their families who are to be sent to a foreign country. To successfully conduct business in the global marketplace, employees must understand the business practices and the cultural norms of different countries. Most U.S. companies send employees overseas without any preparation. This has resulted in failed overseas assignments, which means companies dont fully capitalize on business opportunities and incur costs for replacing employees who leave the company after returning to the United States.Cross-cultural preparation is especially important because North American companies plan to increase the length of expatriate assignments from two to five years.
To succeed overseas, expatriates need to be:
1. Competent in their areas of expertise.
2. Able to communicate verbally and nonverbally in the host country.
3. Flexible, tolerant of ambiguity, and sensitive to cultural differences.
4. Motivated to succeed, able to enjoy the challenge of working in other countries, and willing to learn about the host countrys culture, language, and customs.
5. Supported by their families.
page 477One reason for U.S. expatriates high failure rate is that companies place more emphasis on developing employees technical skills than on preparing them to work within other cultures. Research suggests that the comfort of an expatriates spouse and family is the most important determinant of whether the employee will complete the assignment.Studies have also found that personality characteristics are related to expatriates desire to terminate the assignment and performance in the assignment.Expatriates who are extroverted (outgoing), agreeable (cooperative and tolerant), and conscientious (dependable, achievement-oriented) are more likely to want to stay with the assignment and perform well. This suggests that cross-cultural preparation may be effective only when expatriates personalities predispose them to be successful in assignments in other cultures.
The key to a successful foreign assignment is a combination of training and career management for the employee and family. Cross-cultural preparation involves three phases: predeparture, on-site, and repatriation (preparing to return home).
Predeparture Phase
Before departure, employees need to receive language training and training focused on the new countrys culture and customs.English is the common language at many multinational companies. But failing to speak the native language can cause employees to risk being misinterpreted or fail to understand informal conversations. Speaking and understanding the local language can help employees avoid misunderstandings and gain greater respect from business partners, subordinates, and customers. Also, it is critical that the family be included in orientation programs.Expatriates and their families need information about housing, schools, recreation, shopping, and health-care facilities in the areas where they will live. Expatriates also must discuss with their managers how the foreign assignment fits into their career plans and what types of positions they can expect upon their return.
Cross-cultural training methods include presentational techniques, such as lectures that expatriates and their families attend on the customs and culture of the host country, e-learning, immersion experiences, or actual experiences in the home country in culturally diverse communities.
Consider how Iberdrola USA, Boeing, Qualcomm, and LOreal prepare employees and their families for cross-cultural assignments.Iberdrola USA, a global company with 5,000 U.S. employees, is in the electricity transmission and generation business. Iberdrola sends U.S. employees to work at its locations in Mexico, Scotland, Brazil, and Britain and other European Union countries. Also, it brings employees to the United States to work for two to three years. To prepare employees for international assignments, Iberdrola pays training consultants $1,500 to $3,000 per day to teach employees language and cultural basics, such as understanding preferences for personal space. The company also has an exchange program in which children of U.S. employees temporarily stay with host families overseas and vice versa. At Boeing, the aerospace company with employees in 28 countries, employees and their families going on an international assignment are provided with one-on-one cultural sensitivity training and orientation. Boeing also provides lunch and learn cultural talks and rotation programs that allow overseas staff to work up to nine months in the United States. For companies with a global presence, developing global leaders who can be effective with employees from different cultures and countries is essential to their success. Qualcomm, the semiconductor and telecommunications company, helps leaders prepare for global assignments by matching them with a mentor who
has expertise about the country where the job is located. LOreal, known for its cosmetics, asks its leaders to complete a cultural assessment that gives them information about how their leadership style would be seen in different countries. LOreal uses this assessment to provide experiential-based learning, such as overseas assignments and serving on a project team including members from around the world.
Research suggests that the degree of difference between the United States and the host country (cultural novelty), the amount of interaction with host country citizens and host nationals (interaction), and the familiarity with new job tasks and the work environment (job novelty) all influence the rigor of the cross-cultural training method used.Hands-on and group-building methods are most effective (and most needed) in assignments with a high level of cultural and job novelty that require a good deal of interpersonal interaction with host nationals.
On-Site Phase
On-site training involves continued orientation to the host country and its customs and cultures through formal programs or through a mentoring relationship. Expatriates and their families may be paired with an employee from the host country, who helps them understand the new, unfamiliar work environment and community.Additionally, expatriates should be encouraged to develop social relationships both inside and outside the workplace.Companies are also using websites and social media to help employees on expatriate assignments get answers to questions such as, How do I conduct a meeting here? or What religious or business philosophy might have influenced todays negotiation behavior?Companies also are using websites and social media to help employees who are not expatriates but who interact with clients around the world or who work on cross-cultural teams requiring limited travel. IBM uses social networking tools to connect its employees around the world. IBMs site, known as w3, contributes to the global integration of the company. The w3 On Demand Workplace is a powerful productivity and collaboration tool for 400,000 IBM employees in 75 countries. The w3 can be used by employees to find resources and knowledge from peers around the world to help clients innovate and succeed. Employees can create personal profiles, bookmark websites and stories they are interested in, comment on company blogs, contribute to wikis, share files, and read and review position papers, videos, and podcasts.
A major reason that employees refuse expatriate assignments is that they cant afford to lose their spouses income or are concerned that their spouses career could be derailed by being out of the workforce for a few years.To avoid these problems companies are introducing more flexible expatriate assignments. This can include reducing the amount of time on the assignment, commuting between the parent country and host country assignment, and rotational assignments in which employees alternate between working abroad and living back home.Also, to help reduce the stress expatriate assignments can place on spouses and families who are living apart, companies are supporting more frequent family visits to the expatriate in their host country and expatriate visits back home. Some trailing spouses decide to use the time to pursue educational activities that could contribute to their long-term career goals. But it is difficult to find these opportunities in an unfamiliar place. GlaxoSmithKlines International Service Center, which handles all of its relocations from or to the United States, offers a buddy system for spouses to connect with others who have lived in the area for the past several years.General Motors (GM) offers career continuation servicespage 479that reimburse spouses $2,500 each year during the expatriate assignment for maintaining professional licenses or certifications. The World Bank manages an Internet site dedicated to expatriates, where spouses can post rsums and ask for job leads.
Repatriation Phase
prepares expatriates for return to the parent company and home country from the foreign assignment. Expatriates and their families are likely to experience high levels of stress and anxiety when they return because of changes that have occurred since their departure. Employees should be encouraged to self-manage the repatriation process.Before they go on the assignment, they need to consider what skills they want to develop and the types of jobs that might be available in the company for an employee with those skills. Because the company may change and colleagues, peers, and managers may leave while the expatriate is on assignment, they need to maintain contact with key company and industry contacts. Otherwise, on return, their reentry shock will be heightened when they have to deal with new colleagues, a new job, and a company culture that may have changed. This includes providing expatriates with company newsletters and community newspapers and ensuring that they receive personal and work-related mail from the United States while they are on foreign assignment. It is also not uncommon for employees and their families to have to readjust to a lower standard of living in the United States than they had in the foreign country, where they may have enjoyed maid service, a limousine, private schools, and clubs. Salary and other compensation arrangements should be worked out well before employees return from overseas assignments.
Aside from reentry shock, many expatriates decide to leave the company because the assignments they are given upon returning to the United States have less responsibility, challenge, and status than their foreign assignments.As noted earlier, career planning discussions need to be held before the employees leave the United States to ensure that they understand the positions they will be eligible for upon repatriation. For example, after completing five overseas assignments in operations and human resources positions in Indonesia and China, a manager for Walmart left the company because he missed the responsibility and authority he had in these assignments.He couldnt find a similar position with Walmart when he completed his last international assignment. As a result, he took a job at Kimberly-Clarks international division as vice president of human resources.
Consider how Deloitte, Monsanto Company, Asurion, and LOreal help employees with repatriation.At Deloitte, approximately 100 employees return to the United States from a foreign assignment each year. To make the repatriation process easier for employees and their families, Deloitte provides checklists and videos that discuss responsibilities at each stage of the process. These resources are available on Deloittes intranet and accessible anywhere around the world using a smartphone or computer. Expats have designated mentors as well as global mobility advisers who can offer advice by phone or videoconference. Deloitte addresses potential problems that expats may feel about their skills and experience being underutilized in their job when they return home by having managers and employees discuss their expectations before and during the overseas assignment. These conversations include discussions about potential career paths. Monsanto identifies potential return positions before employees even begin their overseas assignment. Asurion, the phone, electronics, and appliance insurer, assigns expatriates to higher level managers who are responsible for finding them a new position when they return. To help expatriates integrate back into the company and feel welcome when they return home, LOreal invites them to attendpage 480orientation and socialization programs as if they were new employees. This is especially important for expatriates on long assignments who are likely not familiar with changes in processes, products, and services and for new employees.
CAREER CHALLENGES FACING A MULTIGENERATIONAL WORKFORCE
Employees careers involve four stages: exploration, establishment, maintenance, and decline.In the exploration stage, employees attempt to identify the type of work that interests them. They consider their interests, values, and work preferences and begin pursuing the type of education and training they need. The establishment stage involves finding employment, making an independent contribution, achieving more responsibility and financial success, and establishing a suitable lifestyle. In the maintenance stage, individuals are concerned with keeping their skills up to date and being perceived as someone who is still contributing to the company. They have many years of experience, much job knowledge, and an in-depth understanding of how business is conducted. The last stage, decline, involves individuals preparing to phase out of work and retire. Although individuals can go through these stages in a linear fashion and at certain ages (e.g., exploration typically occurs before age 30), most individuals do not because todays careers are boundaryless and often change.This means that careers may involve identifying more with the profession than with the present employer, resulting in job changes. Also, at different times in their lives, individuals reconsider their interests, values, and how to best use their skills, resulting in one or more career changes.
It is important to recognize that there are likely generational differences in what employees want in their careers. Generation Xers (Gen Xers), more than previous generations, appear to place higher importance on work-life balance, opportunities for growth, and good work relationships.Millennials and Gen Xers are more used to change and job insecurity than baby boomers, and as a result, they are more likely to leave jobs to develop their skills. Baby boomers tend to be loyal to one company and therefore are more willing to relocate for a promotion or new assignment than Gen Xers, who want to stay in an area where they have formed social and work relationships. Although there are generational differences, similarities also exist. All generations share similar values related to family, respect, and trust.Regardless of potential generational differences affecting employees career needs, the reality is that in most companies, the workforce includes four or five generations of employees. As a result, to attract, motivate, and retain a talented multigenerational workforce, companies need to understand and manage career challenges and help employees deal with career issues. These career challenges and issues include helping employees balance work-life needs; providing career ladders, career recycling, and job hopping; helping employees cope with career breaks and job loss; and meeting the needs of older employees, including retirement. These career challenges and issues are discussed next.
Work-Life Balance
Maintaining a healthy work-life balance is a concern for all employees, regardless of whether they have families, significant others, or dependents. It is difficult for many employees to maintain work-life balance due to long work hours, night-shift work, and travel, in addition to being tethered to smartphones, notebook computers, and smartwatches that bombardthem on a 24/7 basis with work demands and family member requests. One study found that 67 percent of employers think their employees have work-life balance, but 45 percent of employees feel they dont have enough time each week for personal, social, and recreational activities.refers to helping employees deal with the stresses, strains, and conflicts related to trying to balance work and nonwork demands. Work-life conflict has been found to be related to increased health risks, decreased productivity, tardiness, turnover, and poor mental health.Work-life conflict occurs due to competing time demands and the stress of work and life roles. Work-life conflict also can arise when there is a conflict between an employees behavior in her work role (such as when a manager is expected to be logical and impartial) and her nonwork role (she is expected to be warm, emotional, and friendly with family members and friends).
Social legislation has been approved to help employees balance work and family. Theis a federal law that provides up to 12 weeks of unpaid leave in a one-year period for parents with new infants or newly adopted children.The FMLA also covers employees who must take a leave of absence from work to care for a family member who is ill or to deal with their own personal illness. Employees can also take 26 workweeks of leave during a single 12-month period to care for a service member with a serious injury or illness if the eligible employee is the service members spouse, son, daughter, parent, or next of kin (military caregiver leave). Companies are required to provide employees with health-care benefits during their leave of absence.
It is important to realize that the FMLA doesnt apply to all employers or workers. Many part-time workers are not eligible and small businesses with fewer than 50 employees are not covered. The United States is the only developed nation in the world that does not provide for paid parental leave. If they have short-term disability benefits from their employer, parents can use these benefits to take time off. Some, but not all, employers cover all or part of parents wages during their leave, even though they are not required to do so. In President Trumps 2018 budget he proposed the creation of a program to give new parents six weeks of paid leave.However, the details of the program have not yet been determined by the U.S. Congress.
Men are often reluctant to take advantage of the FMLA or work-life balance programs for fear that they will dead-end their careers. For example, at Ernst & Young, although 600 men take parental leave every year, only 90 percent use two weeks, even though the company offers six weeks with pay.Some employers still assume that mens first priority is work over other aspects of their lives. But both men and women need support for their parenting roles. Several companies are providing and supporting programs specifically targeted at fathers.American Express offers a Fatherhood Breakfast Series that encourages men to talk about issues related to blending career and family. Deloitte offers up to 16 weeks fully paid leave for different types of caregiving, including maternity and paternity leave, elder care, and leave to take care of sick family members or partners. Deloitte Dads is an employee program in which working fathers can network and share ideas about balancing work, making partners, and how to have a great family life. Additionally, Deloitte has adopted a concept it calls work-life fit, which allows employees to take sabbaticals, adopt a compressed workweek, and work virtually. It even provides adoption services and offers discounted pet health insurance! Bandwith, a telecommunications company with 425 employees, provides new fathers with one week of paid leave, flexible work arrangements, and additional perks such as taking 90-minute lunch and exercise breaks every day.
page 482Many companies have gone beyond relying on the FMLA to help employees balance work and family life. Work-family programs include paid/unpaid elder care leave, flexible spending accounts for dependent care, elder care resources and referrals, flexible spending accounts for elder care, and on-site child care. Research has found that employees working at companies that offer these programs believe that the organization supports their family and this leads to more positive job attitudes and better job performance.Also, employees who use work-family programs have less work-family conflict than employees who do not. Additionally, companies are recognizing the benefits that can be gained by providing all employees, regardless of whether they have a spouse, children, or elders, with work-life balance through flexible work schedules, protecting their free time, and more productively using work time.The benefits include attracting and retaining talented employees and reducing stress, which results in healthier employees and a rested workforce that can maximize the use of its skills. As a result, typically companies provide programs and practices that assist employees in coping with both family and broader non-work-life demands.shows examples of work-life balance practices.
TABLE 10.5Examples of Work-Life Balance Practices
Flexible work schedules

Job sharing

Child care

Elder care

Personal leave

Telecommuting

Reduced meeting times

Reduced work hours

Adoption support

Paid vacation time

Personal services (supplying meals, purchasing gifts, arranging home and auto services)
Consider the following examples of work-family and work-life balance practices and programs.XPLANE in Portland, Oregon, has several work-life balance programs that helped it earn recognition as a best workplace for flexibility. XPLANE provides $200 each month to reimburse employee expenses for babysitting, dog walking, yoga classes, gym fees, and housekeeping. After three years of working at XPLANE, employees can take eight weeks of parental leave, four to six weeks of short-term disability leave, and unpaid time off.refers to a work arrangement that gives employees flexibility in terms of both hours and where they work. Employees at XPLANE can work at home several times each week at their discretion if they notify their peers and managers affected by the scheduling change. Astellas Pharma provides employees with a variety of benefits that are relevant to different aspects of their lives. To help deal with the daily demands of life, employees are encouraged to take Friday afternoons off. Full-time employees receive five paid days to work with a charity of their choice. Astellas Pharma gives employees access to a service that can help them find short-term babysitters, long-term day care options, and emergency backup when they experience an interruption to their normal child care. It provides professional care managers to help employees manage elderly parents. The professional managers can visit homes and facilities to ensure that elderly parents are safe andpage 483well-cared for and provide legal services needed to prepare wills, power of attorney, and assisted-living documents. College admissions advising is available to help parents prepare for their childrens college costs, review their childrens college applications, and provide counseling on the best schools to pursue depending on the childs interests and academic abilities. Fifth Third Bancorp found that turnover of employees who had taken maternity was twice the rate of all women in the company. To help reduce this turnover Fifth Third Bancorp makes available maternity concierges that can help expectant employees and those with infants. Some of the services provided by the maternity concierges include making recommendations about strollers, ordering breast pumps, finding day care options, and identifying fitness options for new mothers to get back in physical shape. The purpose of the benefit is to provide expecting and new mothers with assistance in dealing with the preparations before birth as well as the demands after a new babys arrival so they are more likely to return to work.
Arefers to a work schedule that allows employees to work fewer days but with longer hours, for example, four days, 10 hours each day. At Marriott International, 87 percent of its employees are hourly workers. To help keep hourly workers at their best at work, the company offers many different flexibility options, including compressed workweeks, shift swapping, and work-at-home positions. Also, Marriott offers a cross-training program that allows employees such as housecleaners to get trained in a different unit (such as catering), which gives them more work opportunities from which to choose when they are available. Employee survey results suggest that over 75 percent of employees with access to flexible scheduling options report that it is a major reason that they intend to remain employed at Marriott. At Bon Secours Health System, employees can work compressed workweeks, with options including four 10-hour shifts or three 12-hour shifts per week. They can also choose other options, such as working weekends only, working four- and eight-hour shifts, and working seven consecutive days followed by seven days off. At U.S. Bank, tellers can choose to job-share.refers to having two employees divide the hours, the responsibilities, and the benefits of a full-time job. Companies may also use two job-sharing employees to fill one full-time position.RSM (formerly McGladrey), a consulting firm in Rochester, Minnesota, gives employees several flextime options, including FlexYear, which provides a schedule similar to a teacher (work nine months with pay distributed over the entire year), and FlexCareer, which enables employees to take up to five years off for personal reasons and provides resources such as training to keep employees connected with the firm and the industry so they can more easily transition back to work at the end of their sabbaticals.Flextimerefers to giving employees the option of choosing when to work during the workday, workweek, or work year. Flexible work arrangements focused on the workweek usually give employees the choice as to how they want to arrange their start and ending time, so long as they work a total of eight hours each day. They also require employees to work during certain core hours (such as 9 a.m. to 3 p.m.).
Some companies are also providing employees with paid days off in addition to personal and sick days and vacation time that they can use for self-development.For example, Qlik, a software company, gives employees a 24-For-U day dedicated to learning and self-improvement. One employee used the time studying documentary film while another is learning how to manage a Christmas tree farm. Employees at outdoor outfitter REI get two paid days each year to enjoy nature. G Adventures, a tour operator that focuses on theniche of life-changing adventure travel, provides employees with three paid daysone for self-development, one for company values, and another to use for community service. G Adventures believes that providing employees with the three paid days away from the daily grind of their jobs has contributed to a five percent reduction in turnover.
There are three challenges with the use of work-life balance policies. The first challenge is using them to help employees achieve work-life balance without hurting business needs. Because of this challenge IBM is ending its policy that allowed employees to work full-time from home, and Aetna is reducing telecommuting.For example, IBM offered employees who previously worked from home the choice to work at a local office, apply for a new position, or leave the company. IBM has spent over $700 million to redevelop its workplaces to encourage teamwork, increase how quickly work gets completed, and facilitate creative thinking and innovative ideas that can come from high-quality face-to-face discussions and collaboration among peers. Aetna, a health insurer, is cutting back on telecommuting in order to make employees more accessible to their clients. The second challenge involved is that managers need to understand and accept the idea that employees should not be punished for the use of work-life balance policies. Employees performance and development should be based on what they accomplish and how they do it, not whether they are seen around the office or put in face time with their manager. To help address this challenge, KKR is introducing parent leave coaching to train parents and managers how to best carry out month-long leaves.The third challenge is to ensure that work-life balance practices are accessible to everyone and meet the needs of all employees, not just those with families.
---
Are you busy and do not have time to handle your assignment? Are you scared that your paper will not make the grade? Do you have responsibilities that may hinder you from turning in your assignment on time? Are you tired and can barely handle your assignment? Are your grades inconsistent?
Whichever your reason is, it is valid! You can get professional academic help from our service at affordable rates. We have a team of professional academic writers who can handle all your assignments.
Plagiarism free papers
Timely delivery
Any deadline
Skilled, Experienced Native English Writers
Subject-relevant academic writer
Adherence to paper instructions
Ability to tackle bulk assignments
Reasonable prices
24/7 Customer Support
Get superb grades consistently
Online Academic Help With Different Subjects
Literature
Students barely have time to read. We got you! Have your literature essay or book review written without having the hassle of reading the book. You can get your literature paper custom-written for you by our literature specialists.
Finance
Do you struggle with finance? No need to torture yourself if finance is not your cup of tea. You can order your finance paper from our academic writing service and get 100% original work from competent finance experts.
Computer science
Computer science is a tough subject. Fortunately, our computer science experts are up to the match. No need to stress and have sleepless nights. Our academic writers will tackle all your computer science assignments and deliver them on time. Let us handle all your python, java, ruby, JavaScript, php , C+ assignments!
Psychology
While psychology may be an interesting subject, you may lack sufficient time to handle your assignments. Don't despair; by using our academic writing service, you can be assured of perfect grades. Moreover, your grades will be consistent.
Engineering
Engineering is quite a demanding subject. Students face a lot of pressure and barely have enough time to do what they love to do. Our academic writing service got you covered! Our engineering specialists follow the paper instructions and ensure timely delivery of the paper.
Nursing
In the nursing course, you may have difficulties with literature reviews, annotated bibliographies, critical essays, and other assignments. Our nursing assignment writers will offer you professional nursing paper help at low prices.
Sociology
Truth be told, sociology papers can be quite exhausting. Our academic writing service relieves you of fatigue, pressure, and stress. You can relax and have peace of mind as our academic writers handle your sociology assignment.
Business
We take pride in having some of the best business writers in the industry. Our business writers have a lot of experience in the field. They are reliable, and you can be assured of a high-grade paper. They are able to handle business papers of any subject, length, deadline, and difficulty!
Statistics
We boast of having some of the most experienced statistics experts in the industry. Our statistics experts have diverse skills, expertise, and knowledge to handle any kind of assignment. They have access to all kinds of software to get your assignment done.
Law
Writing a law essay may prove to be an insurmountable obstacle, especially when you need to know the peculiarities of the legislative framework. Take advantage of our top-notch law specialists and get superb grades and 100% satisfaction.
What discipline/subjects do you deal in?
We have highlighted some of the most popular subjects we handle above. Those are just a tip of the iceberg. We deal in all academic disciplines since our writers are as diverse. They have been drawn from across all disciplines, and orders are assigned to those writers believed to be the best in the field. In a nutshell, there is no task we cannot handle; all you need to do is place your order with us. As long as your instructions are clear, just trust we shall deliver irrespective of the discipline.
Are your writers competent enough to handle my paper?
Our essay writers are graduates with bachelor's, masters, Ph.D., and doctorate degrees in various subjects. The minimum requirement to be an essay writer with our essay writing service is to have a college degree. All our academic writers have a minimum of two years of academic writing. We have a stringent recruitment process to ensure that we get only the most competent essay writers in the industry. We also ensure that the writers are handsomely compensated for their value. The majority of our writers are native English speakers. As such, the fluency of language and grammar is impeccable.
What if I don't like the paper?
There is a very low likelihood that you won't like the paper.
Reasons being:
When assigning your order, we match the paper's discipline with the writer's field/specialization. Since all our writers are graduates, we match the paper's subject with the field the writer studied. For instance, if it's a nursing paper, only a nursing graduate and writer will handle it. Furthermore, all our writers have academic writing experience and top-notch research skills.
We have a quality assurance that reviews the paper before it gets to you. As such, we ensure that you get a paper that meets the required standard and will most definitely make the grade.
In the event that you don't like your paper:
The writer will revise the paper up to your pleasing. You have unlimited revisions. You simply need to highlight what specifically you don't like about the paper, and the writer will make the amendments. The paper will be revised until you are satisfied. Revisions are free of charge
We will have a different writer write the paper from scratch.
Last resort, if the above does not work, we will refund your money.
Will the professor find out I didn't write the paper myself?
Not at all. All papers are written from scratch. There is no way your tutor or instructor will realize that you did not write the paper yourself. In fact, we recommend using our assignment help services for consistent results.
What if the paper is plagiarized?
We check all papers for plagiarism before we submit them. We use powerful plagiarism checking software such as SafeAssign, LopesWrite, and Turnitin. We also upload the plagiarism report so that you can review it. We understand that plagiarism is academic suicide. We would not take the risk of submitting plagiarized work and jeopardize your academic journey. Furthermore, we do not sell or use prewritten papers, and each paper is written from scratch.
When will I get my paper?
You determine when you get the paper by setting the deadline when placing the order. All papers are delivered within the deadline. We are well aware that we operate in a time-sensitive industry. As such, we have laid out strategies to ensure that the client receives the paper on time and they never miss the deadline. We understand that papers that are submitted late have some points deducted. We do not want you to miss any points due to late submission. We work on beating deadlines by huge margins in order to ensure that you have ample time to review the paper before you submit it.
Will anyone find out that I used your services?
We have a privacy and confidentiality policy that guides our work. We NEVER share any customer information with third parties. Noone will ever know that you used our assignment help services. It's only between you and us. We are bound by our policies to protect the customer's identity and information. All your information, such as your names, phone number, email, order information, and so on, are protected. We have robust security systems that ensure that your data is protected. Hacking our systems is close to impossible, and it has never happened.
How our Assignment  Help Service Works
You fill all the paper instructions in the order form. Make sure you include all the helpful materials so that our academic writers can deliver the perfect paper. It will also help to eliminate unnecessary revisions.
2.      Pay for the order
Proceed to pay for the paper so that it can be assigned to one of our expert academic writers. The paper subject is matched with the writer's area of specialization.
3.      Track the progress
You communicate with the writer and know about the progress of the paper. The client can ask the writer for drafts of the paper. The client can upload extra material and include additional instructions from the lecturer. Receive a paper.
4.      Download the paper
The paper is sent to your email and uploaded to your personal account. You also get a plagiarism report attached to your paper.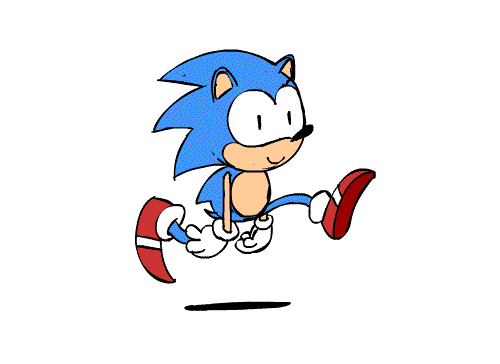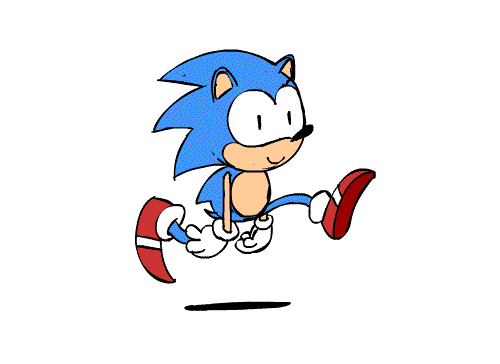 PLACE THIS ORDER OR A SIMILAR ORDER WITH US TODAY AND GET A PERFECT SCORE!!!
---