Chapter 6 presented the approach the LEGO Group used to implement ERM, and chapter 9 presented a discussion and case study on implementing ERM in a higher education environment. Please explain how ERM adoption and implementation in the higher education (HE) environment differs from the for-profit environment. Cite specific examples from this week's readings.
UNIVERSITY OF THE CUMBERLANDS
ITS 833 – INFORMATION GOVERNANCE
SUMMER IG – BI-TERM 2018
SEMESTER PROJECT – PHASE III
ADDITIONAL INFORMATION FOR PHASE III
Security Transport Professionals (STP) Incorporated desires to increase its share of the
transportation market for high risk, sensitive, top secret, regulated "goods" by establishing itself
as being the premier freight hauler who can rise to the task of moving its customer's product to its
destination in the quickest, most efficient, confidential, safe and secure manner possible, while
maintaining a comparable cost of moving and storage. This means that it wants to be identified as
THE hauler who incurs the smallest amount of damage, destruction, and delays to the customer's
product while the product is in STP's care and possession, and who transports the product in a
legally defensible manner, exposing its customers the smallest legal exposure possible. STP's
objectives include having a system of management and governance of its data that is readily
accessible for decision making, secure and exposes the organization to the smallest degree of risk
possible. The strategic plan for achieving this organizational objective includes designing,
planning, implementing, testing, auditing, evaluating, and continual updating or revising an overall
organizational Information Governance program that is aligned and synchronized with the
organizations' overall strategic plans, goals and business objectives. The Information Governance
program should include key concepts from records management, content management,
Information Technology and data governance, information security, data privacy, risk
management, litigation readiness, regulatory compliance, long-term digital preservation and
business intelligence. To do this, STP recognizes that in order to support the organizational
objectives, its Information Governance (IG) goal must be to design and implement a plan/program
that provides for a standardized and systematized method of handling information wherein it can
efficiently analyze and optimize how information is accessed, controlled, managed, shared, stored,
preserved and audited.
During Phase I, you as the project manager have had an opportunity to give some thought to which
members of the organization you would want to have on your IG team from those listed in the
project description who have expressed an interest in assisting in the creation of the IG program at
STP. You have also had an opportunity to give some thought to what you expect might be the
greatest security risks that STP may face through your risk analysis and risk profile. You have
had an opportunity to research the differing regulations in the different states where STP operates
primarily. In Phase II you had an opportunity to consider the types of records STP deals with
through your records inventory for a least one area of the organization. You have considered a
records retention plan and have identified the types of records that may be periodically tagged for
destruction, which should be archived, and which are subject to long term digital preservation.
You are now ready to design your first Information Governance Program.
While it should go without stating, information related to each of STP's customers and their
products is highly sensitive, and in some cases top secret. You want to make sure that the IG
Program that STP implements will allow STP to retain all of the information about its customers,
the product transported, and the particular haul that it is required to keep pursuant to federal and
state law. You want to insure STP that the proper information will be retained that it might need
for purposes of litigation and e-discovery. You will need to consider disaster recovery and business
continuity. You don't want STP to keep unnecessary information for extended periods of time,
thereby increasing the cost and time involved with processing and retention, and also increasing
STP and its customers to litigation risks. Therefore, you will want to give serious consideration
to STP's data disposition or disposal plans.
INSTRUCTIONS FOR PHASE III
You are to prepare an Information Governance Policy/Program for STP. All IG policies or
programs are somewhat different and unique to the industry and to the organization. There are a
number of sample Information Governance Policy/Program templates and samples on the internet.
Attached to the end of this document is a sample Information Governance Policy template that was
copied verbatim from the website https://www.infogovbasics.com/creating-a-policy/.
Please feel free to browse the internet to get a flavor for what an actual IG Policy/Program might
look like. If you desire, use the template attached to the end of this document as an outline for how
you might choose to format your IG Policy/Program for STP and what you might want to include
in your IG policy/program. It is certainly not a requirement that you use the attached sample as a
guideline for formatting your own. You may determine that you have something better! This
sample at the end of this document is merely attached as one example of what might be contained
in your IG policy/program, and in what format. Browse as much as you want to determine how
you want to format your own IG Policy/program, and the types of things you will include. Even if
you do decide to use the attached sample, still you are required to customize this sample to meet
the distinct characteristics and needs of STP.
Please do not misconstrue the sample/example format attached hereto. You must complete the
actual content or provide instruction for each section listed, and include your own sections where
appropriate. For example, you will see on one portion of the attached example the following:
Roles and Responsibilities
The first major section of most frameworks clearly define key roles and their responsibilities, including:
Information Governance Committee
Information Governance Team
Information Risk Management
Information Asset Management
Records Manager
Line-of-Business Managers
Employees
"Roles and Responsibilities" is merely a category or heading for one portion of the IG
policy/program. The sentence that reads, "The first major section of most frameworks clearly
define key roles and their responsibilities including:" is nothing more than an instruction from
me to you describing the section. Then the 7 lines that follow is just an example of the key
players for this particular example. It still needs to have the roles and responsibilities inserted
and described in sentence form for each of those 7 positions listed. So you will not include in
your IG policy/program my description of what each category is used for. Please remember that
I said I want you to use sentence form. Please don't just give me listings like each of the 7 listed
in the Roles and Responsibility example above. The IG policy/program that you submit should
be so much more than just bullet items with sentences of explanation. You will lose a significant
number of points if you decide to give me bulleted items only.
However, please, please, please do not plagiarize by copying another IG policy that you find on
the internet (or anywhere else). Remember I will run the IG Policy that you submit through a
plagiarism checker that will compare it with others on the web and with those of the other students
in the class. Where it finds a match it will give me the source. In addition, it will break down your
paper and will tell me what percentage of your entire paper was plagiarized from different sources.
If you use anything from an IG policy that you find on the Internet, please give credit to the source
so that the plagiarism issue will not come up. If you find a good IG policy/program on the internet,
or from any other source, please give credit to the source by listing it as a reference. If you use
the sample that is attached hereto, please reference it as well. References should be in the form of
endnotes, and not footnotes as footnotes would most likely detract from the IP Policy/Program.
The IG Policy that you develop should be specific to STP and unique to the organization's needs.
Where you decide that STP should use cloud computing, mobile devices, and to the extent that
you decide that it is appropriate for STP to engage in enterprise social media, state the decisions
you have made as those things will be reflected in your IG policy. Explain any decisions or
assumptions you have made for STP that were not outlined in the description of the company.
This phase (phase III) of your project is due no later than Monday, June 25, 2018 at 11;30 p.m.
Eastern Standard Time. This is an extension for the deadline for submitting phase III and a
departure from the deadline given in the syllabus. Make sure to submit the project in WORD
format. Use 1 inch top, bottom, left and right margins on each page. Include a cover page that
will contain the Course name and number, semester term, your full name, student id, and the title
"STP INFORMATION GOVERNANCE POLICY/PROGRAM IMPLEMENTATION
PHASE III".
This portion of the semester project is worth 10% of the overall grade. You should submit this
assignment using iLearn. Go to the content section where you will see a folder labeled
"SEMESTER PROJECT-STP". Select that folder. You will then see selections for submitting
Phases I, II and III. Please select Phase III, then and upload the WORD document that you
created. This assignment must be submitted no later than 11:30 p.m. Eastern Standard Time on
Monday, June 25, 2018. Assignments will not be accepted late. This means that you should not
plan to contact me at 11:35 p.m. or 11:59 p.m. and tell me that you thought Phase III was due at
midnight, or any time other than 11:35 p.m.
SAMPLE TEMPLATE FOR FORMAT AND CONTENT OF AN INFORMATION GOVERNANCE POLICY
The remainder of this paper was reproduced for educational purposes in its entirety from: https://www.infogovbasics.com/creating-a-policy/
A Definition of Scope
The framework should begin by establishing the full extent of the Information Governance program. An example of this could be:
"The Information Governance framework covers all staff that create, store, share and dispose of information. It sets out the procedures for sharing information with stakeholders, partners and suppliers. It concerns the
management of all paper and electronic information and its associated systems within the organization, as
well as information held outside the organization that affects its regulatory and legal obligations."
Roles and Responsibilities
The first major section of most frameworks clearly define key roles and their responsibilities, including:
Information Governance Committee
Information Governance Team
Information Risk Management
Information Asset Management
Records Manager
Line-of-Business Managers
Employees
Information Policies
Information Governance covers a wide range of policies. The framework should set out which corporate policies are relevant to the Information Governance program. These may include:
 Information security policy
 Records management policy
 Retention and disposal schedules
 Archiving policy
 Data privacy policy
 ICT policy
 Information sharing policy
 Remote working policy
Information Procedures
A major part of the Information Governance framework should set out how the organization and its employees work with information. This can be broken into separate sections covering:
 Legal and regulatory compliance
 Creating and receiving information
 Acceptable content types
 Managing the volume of information
 Managing personal information
 Storing and archiving information
 Collaboration and sharing information
 Disposing of information
Working with Third Parties
As more and more information that affects a business is created and stored elsewhere it is essential to establish how the organization operates and shares information with stakeholders, partners and suppliers. The framework should:
 Define the policies for sharing information with third parties
 Define how the organization can manage how third parties handle personal and confidential information
 Define how Information Governance fits within supplier relationships and contractual obligations
 Define measurement and metrics for third party meeting the organization's Information Governance
goals
Disaster Recovery, Contingency and Business Continuity
The framework should set out the organization's approach to:
 Reporting information losses
 Reporting information security breaches
 Incident management and escalation
 Back up and disaster recovery
 Business continuity management
Auditing, Measurement and Review
Information Governance is a continuous improvement process so it must be underpinned by a continuous monitoring procedure. The framework can set out the organization's approach to:
 Monitoring information access and use
 Monitoring effectiveness of regulatory compliance
 Monitoring the effectiveness of information security policy and procedure
 Monitoring of ICT and storage infrastructure performance
 Risk assessment and auditing
 Information Governance review
Like many things in Information Governance, there is a balance to be achieved with the Information Governance framework. The more comprehensive the document, the better. However, it shouldn't become so large and unwieldy that it ends up gathering dust on the shelf.
Unit 2 Assignment – ERM at Mars, Incorporated: ERM for Strategy and Operations
ABC Organization is considering implementing an Enterprise Risk Management program. The board at
your organization where you are the risk manager has asked you to review this case study and present
information about the case study and your findings related to Risk Assessment Methodology.
The UK housing market is going through a difficult period. The number of households is expanding by 250,000 per year, but the rate of house building is only half of what it needs to be. There is a tradition of home ownership, but the banking sector has recently not been able (or willing?) to fund further growth, and home ownership has fallen to its lowest level for two decades. Young working people who would previously have taken out a mortgage and bought their houses are now turning to renting. There is an urgent need to provide ordinary working people with good quality homes; the private rental market provides homes of mainly low quality, and market rents are increasing to unaffordable levels. Read the Housing Association Case Study of ERM in a Changing Marketplace, prepare your responses to the following questions in a presentation to be made to your board of directors.
1. Given the fact that the association is a charity, with risks related both to its financial and charitable aims and any profits made being reinvested to support its charitable aims,, what do you assess as the biggest risks facing the association and what is your assessment of these risks? Note that "for-profit" activities such as building houses for sale can also contribute to an association's aims (e.g., to provide affordable housing within its chosen area of operation).
2. Considering the list of products in the "Background" section, how do you rate their potential risks and returns for the association, again in relation to its charitable aims and viability constraints and in the context of the association's operating environment?
3. In the light of the association's financial position and its charitable aims, how high should be the risk appetite of the association? Is one of the generic strategies listed in the "Sector Issues" section appropriate for the association, and if not, then what should the association's strategy be?
4. Can you suggest product growth targets and appropriate risk limits that will enable the association to develop safely and dynamically in the short/medium term? The association data was drawn in 2013 from current real cases, and it may help you to investigate the "actual" cases and their contexts.
Make sure to provide a reference slide that provides APA citations of any sources used in the PowerPoint presentation. This slide does not require narration. Oral Parameters/Expectations: 1. At least 10 slides in length, with each slide having a narration in Standard English explaining the key ideas in each slide. 2. The oral presentation should have a highly developed and sustained viewpoint and purpose. 3. The oral communication should be highly ordered, logical and unified. 4. The oral delivery technique, including word choice and oral expressiveness, displays exceptional content, organization, and style, while leading the audience to a dynamic and supported conclusion. 5. Free of grammatical errors.
6. No evidence of plagiarism.
7. Ensure that the narration provides clear enunciation, a professional tone, and is free of background noise. 8. The slide presentation must be professional and utilize a professional background and design. 9. All slides must have notes or a script for the verbal presentation given. The script will be entered into the plagiarism checker as well. Written Requirements Your PowerPoint narration presentation should be 10 or more slides in length. There should be a minimum of 5 references. Be sure to use appropriate APA format and cite your Reading or other sources that you used in your presentation. The presentation should contain enough information to adequately answer the questions and contain no spelling, grammar, or APA errors. Remember that the slides will contain summary information of what you provide in your narration. Points deducted from grade for each writing, spelling, or grammar error are at your instructor's discretion. Also review the university policy on plagiarism. If you have any questions, please contact your professor. Directions for Submitting Your Assignment Place your presentation in the drobox for Unit 2 Assignment.
---
Are you busy and do not have time to handle your assignment? Are you scared that your paper will not make the grade? Do you have responsibilities that may hinder you from turning in your assignment on time? Are you tired and can barely handle your assignment? Are your grades inconsistent?
Whichever your reason is, it is valid! You can get professional academic help from our service at affordable rates. We have a team of professional academic writers who can handle all your assignments.
Plagiarism free papers
Timely delivery
Any deadline
Skilled, Experienced Native English Writers
Subject-relevant academic writer
Adherence to paper instructions
Ability to tackle bulk assignments
Reasonable prices
24/7 Customer Support
Get superb grades consistently
Online Academic Help With Different Subjects
Literature
Students barely have time to read. We got you! Have your literature essay or book review written without having the hassle of reading the book. You can get your literature paper custom-written for you by our literature specialists.
Finance
Do you struggle with finance? No need to torture yourself if finance is not your cup of tea. You can order your finance paper from our academic writing service and get 100% original work from competent finance experts.
Computer science
Computer science is a tough subject. Fortunately, our computer science experts are up to the match. No need to stress and have sleepless nights. Our academic writers will tackle all your computer science assignments and deliver them on time. Let us handle all your python, java, ruby, JavaScript, php , C+ assignments!
Psychology
While psychology may be an interesting subject, you may lack sufficient time to handle your assignments. Don't despair; by using our academic writing service, you can be assured of perfect grades. Moreover, your grades will be consistent.
Engineering
Engineering is quite a demanding subject. Students face a lot of pressure and barely have enough time to do what they love to do. Our academic writing service got you covered! Our engineering specialists follow the paper instructions and ensure timely delivery of the paper.
Nursing
In the nursing course, you may have difficulties with literature reviews, annotated bibliographies, critical essays, and other assignments. Our nursing assignment writers will offer you professional nursing paper help at low prices.
Sociology
Truth be told, sociology papers can be quite exhausting. Our academic writing service relieves you of fatigue, pressure, and stress. You can relax and have peace of mind as our academic writers handle your sociology assignment.
Business
We take pride in having some of the best business writers in the industry. Our business writers have a lot of experience in the field. They are reliable, and you can be assured of a high-grade paper. They are able to handle business papers of any subject, length, deadline, and difficulty!
Statistics
We boast of having some of the most experienced statistics experts in the industry. Our statistics experts have diverse skills, expertise, and knowledge to handle any kind of assignment. They have access to all kinds of software to get your assignment done.
Law
Writing a law essay may prove to be an insurmountable obstacle, especially when you need to know the peculiarities of the legislative framework. Take advantage of our top-notch law specialists and get superb grades and 100% satisfaction.
What discipline/subjects do you deal in?
We have highlighted some of the most popular subjects we handle above. Those are just a tip of the iceberg. We deal in all academic disciplines since our writers are as diverse. They have been drawn from across all disciplines, and orders are assigned to those writers believed to be the best in the field. In a nutshell, there is no task we cannot handle; all you need to do is place your order with us. As long as your instructions are clear, just trust we shall deliver irrespective of the discipline.
Are your writers competent enough to handle my paper?
Our essay writers are graduates with bachelor's, masters, Ph.D., and doctorate degrees in various subjects. The minimum requirement to be an essay writer with our essay writing service is to have a college degree. All our academic writers have a minimum of two years of academic writing. We have a stringent recruitment process to ensure that we get only the most competent essay writers in the industry. We also ensure that the writers are handsomely compensated for their value. The majority of our writers are native English speakers. As such, the fluency of language and grammar is impeccable.
What if I don't like the paper?
There is a very low likelihood that you won't like the paper.
Reasons being:
When assigning your order, we match the paper's discipline with the writer's field/specialization. Since all our writers are graduates, we match the paper's subject with the field the writer studied. For instance, if it's a nursing paper, only a nursing graduate and writer will handle it. Furthermore, all our writers have academic writing experience and top-notch research skills.
We have a quality assurance that reviews the paper before it gets to you. As such, we ensure that you get a paper that meets the required standard and will most definitely make the grade.
In the event that you don't like your paper:
The writer will revise the paper up to your pleasing. You have unlimited revisions. You simply need to highlight what specifically you don't like about the paper, and the writer will make the amendments. The paper will be revised until you are satisfied. Revisions are free of charge
We will have a different writer write the paper from scratch.
Last resort, if the above does not work, we will refund your money.
Will the professor find out I didn't write the paper myself?
Not at all. All papers are written from scratch. There is no way your tutor or instructor will realize that you did not write the paper yourself. In fact, we recommend using our assignment help services for consistent results.
What if the paper is plagiarized?
We check all papers for plagiarism before we submit them. We use powerful plagiarism checking software such as SafeAssign, LopesWrite, and Turnitin. We also upload the plagiarism report so that you can review it. We understand that plagiarism is academic suicide. We would not take the risk of submitting plagiarized work and jeopardize your academic journey. Furthermore, we do not sell or use prewritten papers, and each paper is written from scratch.
When will I get my paper?
You determine when you get the paper by setting the deadline when placing the order. All papers are delivered within the deadline. We are well aware that we operate in a time-sensitive industry. As such, we have laid out strategies to ensure that the client receives the paper on time and they never miss the deadline. We understand that papers that are submitted late have some points deducted. We do not want you to miss any points due to late submission. We work on beating deadlines by huge margins in order to ensure that you have ample time to review the paper before you submit it.
Will anyone find out that I used your services?
We have a privacy and confidentiality policy that guides our work. We NEVER share any customer information with third parties. Noone will ever know that you used our assignment help services. It's only between you and us. We are bound by our policies to protect the customer's identity and information. All your information, such as your names, phone number, email, order information, and so on, are protected. We have robust security systems that ensure that your data is protected. Hacking our systems is close to impossible, and it has never happened.
How our Assignment  Help Service Works
You fill all the paper instructions in the order form. Make sure you include all the helpful materials so that our academic writers can deliver the perfect paper. It will also help to eliminate unnecessary revisions.
2.      Pay for the order
Proceed to pay for the paper so that it can be assigned to one of our expert academic writers. The paper subject is matched with the writer's area of specialization.
3.      Track the progress
You communicate with the writer and know about the progress of the paper. The client can ask the writer for drafts of the paper. The client can upload extra material and include additional instructions from the lecturer. Receive a paper.
4.      Download the paper
The paper is sent to your email and uploaded to your personal account. You also get a plagiarism report attached to your paper.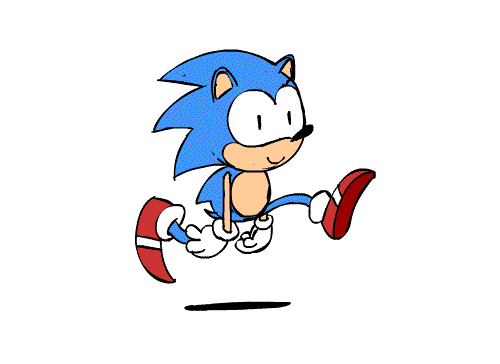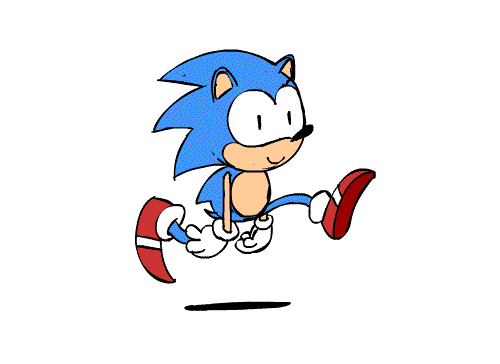 PLACE THIS ORDER OR A SIMILAR ORDER WITH US TODAY AND GET A PERFECT SCORE!!!
---